The global agriculture coalition Farming First and the CGIAR have joined forces to highlight the powerful impact that investments in science and innovation can make on global development. A new interactive essay compiled by the partnership demonstrates how these investments can go beyond simply meeting food security needs, but contribute to broader interlinked goals such as natural resource management, improved nutrition, and resilient rural livelihoods.
"Scientific discoveries and innovations are helping farmers make breakthroughs every day," comments Robert Hunter, Farming First co-Chair, "helping them feed their families, earn a better living, and look after the natural resources we all rely on. This collection of case studies illustrates how science and technology can help lift a farmer from poverty to prosperity".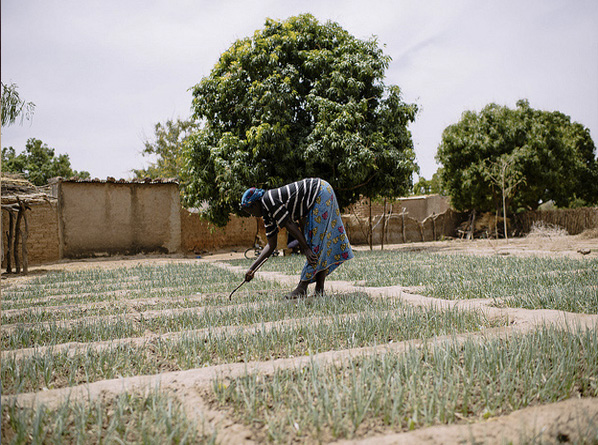 According to the United Nations Food and Agriculture Organization (FAO), 793 million people in the world are still undernourished. Despite reductions in poverty levels in recent years, World Bank research estimates that 100 million people could be pushed back into poverty due to climate change. Farming First and CGIAR intend for the interactive essay to demonstrate how effective investments in scientific research and innovation for agriculture can be used in meeting these challenges.
"Studies have demonstrated for decades that agricultural research is the most cost-effective investment that exists for development," comments Frank Rijsberman, CEO of CGIAR. "Our planet is under unprecedented pressure to simultaneously ensure healthy diets for all, boost rural incomes and employment as well as protect vital natural resources. As we begin our path towards the Sustainable Development Goals, agricultural research for development must play a central role".
The interactive essay explores, through photographs and videos, the scientific advances that are transforming rural lives all over the world today. The 28 case studies sourced from Farming First supporters and CGIAR Centers are organized into five themes: natural resource management, agricultural extension, improved inputs, resilience, and market access. They include:
Drones and satellite mapping systems that are tracking plant health and land use change.
Improved crop varieties that are more nutritious, resilient to disease, and able to survive under extreme weather conditions.
Innovative extension models that are delivering training via mobile, video, and radio to farmers in remote locations.
Faster, more efficient electronic systems that digitize tracking and payment information for small to mid-size agribusinesses.
The infographic is the latest in Farming First's multi award-winning creative products in support of sustainable agriculture around the world.