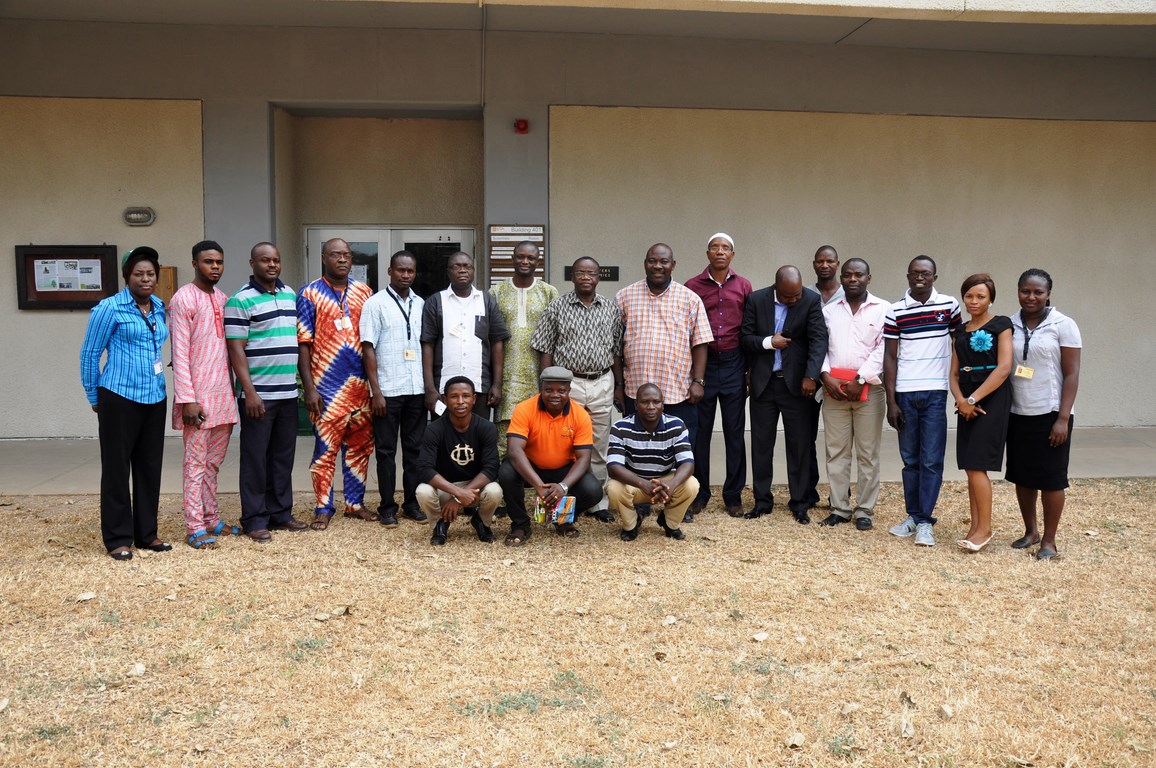 From 20 to 21 January 2015, the IFAD/IITA High Quality Cassava Flour (HQCF) value chain project hosted its partners and Farm Managers from the different project sites in Nigeria including the National Roots Crops Research Institute, (NRCRI) Umudike, at IITA headquarters in Ibadan.
The meeting was organized to deliberate on the activities of the previous year and to plan for 2015. Welcoming the project partners, Bamidele Alenkhe said that he believed the outcome of the two-day exercise would prepare all partners better for the activities in 2015.
The meeting also provided a platform for partners to interact and brainstorm on the modalities to successfully achieve the aims and objectives of the project in 2015.
Dr Richardson Okechukwu, who leads the production activities of the project, emphasized its aims and objectives which included reducing poverty, the cost of producing cassava, and the rate of unemployment among the youth. The IITA Youth Agripreneurs also showcased their activities at Osogun Cassava Farm, Oyo State. The previous year's budget was reviewed; production constraints were discussed and measures to solve them were agreed.
At the end of the two-day progress meeting, Pastor Femi Salami, Director, Oamsal Nigeria Ltd., on behalf of the other partners, thanked the IFAD/IITA project for giving them the opportunity to be involved and promised their unfailing support in 2015.