IITA with funds from the United States Agency for International Development (USAID) has constructed and equipped eleven cassava processing factories for smallholder groups. This is part of efforts to support the Smallholders' Commercialization Program (SCP) of the Ministry of Agriculture, Forestry and Food Security (MAFFS) in the Eastern, Southern and Northern provinces of Sierra Leone. IITA has also supported these smallholder groups and farmers in their immediate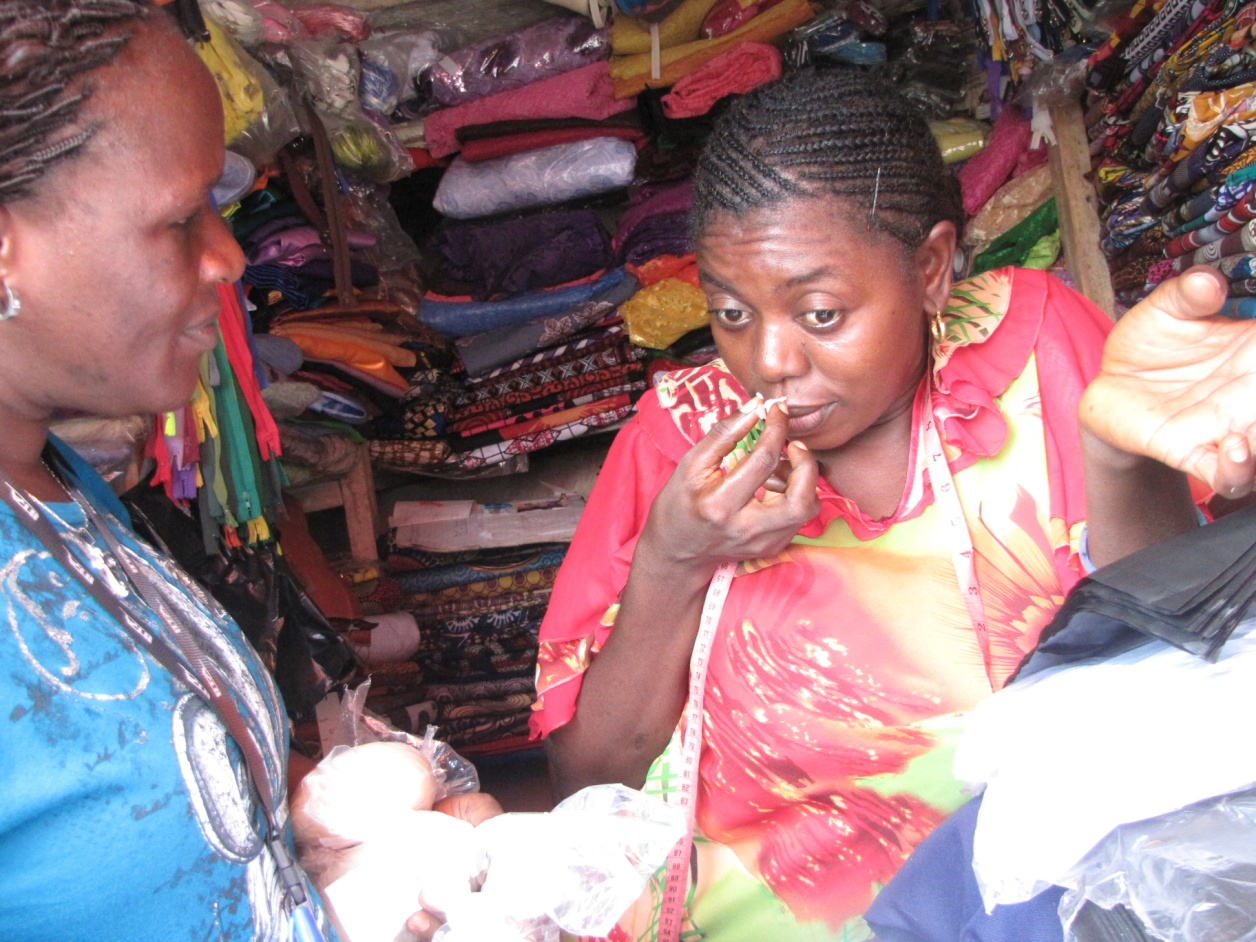 to establish cassava farms of improved varieties to feed the factories.
Dr Braima James, IITA Representative in Sierra Leone, also said that the SARD-SC cassava project has plans to establish four more factories with support from the African Development Bank. Two will be in Tonkololi district, one in Bo district, and another in Kono district.
In addition to the various products already widespread in Sierra Leone, the new factories  will process the improved varieties into four new value-added products that IITA is promoting—odorless fufu flour, attieke/cassava couscous, tapioca pap, and cassava ice cream.
To ensure that there is a viable market for these new products being promoted, a consumer acceptance and sensory evaluation survey was led by Dr Bussie Maziya-Dixon, Head of IITA's Crop Utilization Unit. The survey showed that the new products were "good to go". This survey was undertaken to capture consumers' perceptions and acceptance of the new products and possible recommendations for their improvement. Ibironke Popoola, Research Associate, Crop Utilization Unit, said the exercise also provided marketing information for small- and medium-scale industries wishing to commercialize the new products.
Other partners working to ensure the sustainability of this project include the Sierra Leone MAFFS, Sierra Leone Agricultural Research Institute (SLARI), World Vision International, Future in Our Hands, and World Hope International.